JALAPEÑo & cheese SAMOSA
India and South America share similar weather patterns and thus use a lot of similar ingredients. Jalapeño cheese
poppers and Jalapenos stuffed with cheese are typical snack in South America. This recipe is inspired by these
snacks and presents a modern twist to the classic Samosa with a tangy filling. The crispy shell of our Samosa com
plements the flavors perfectly and will make the Jalapeño & Cheese pop in your mouth like never before!
Golden brown, crispy pastry filled with savoury
jalapeño and cheese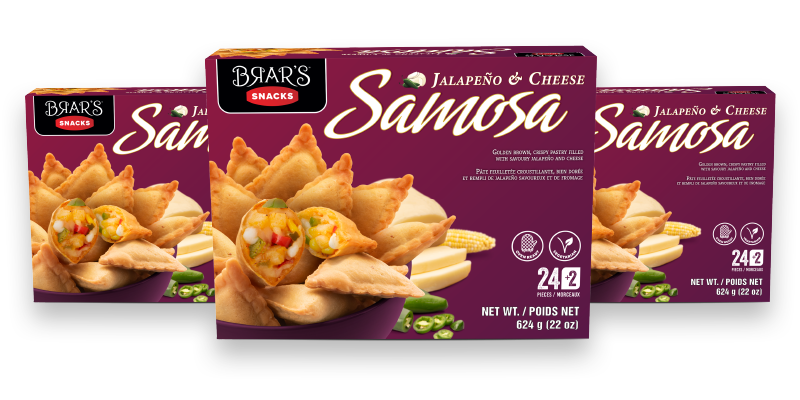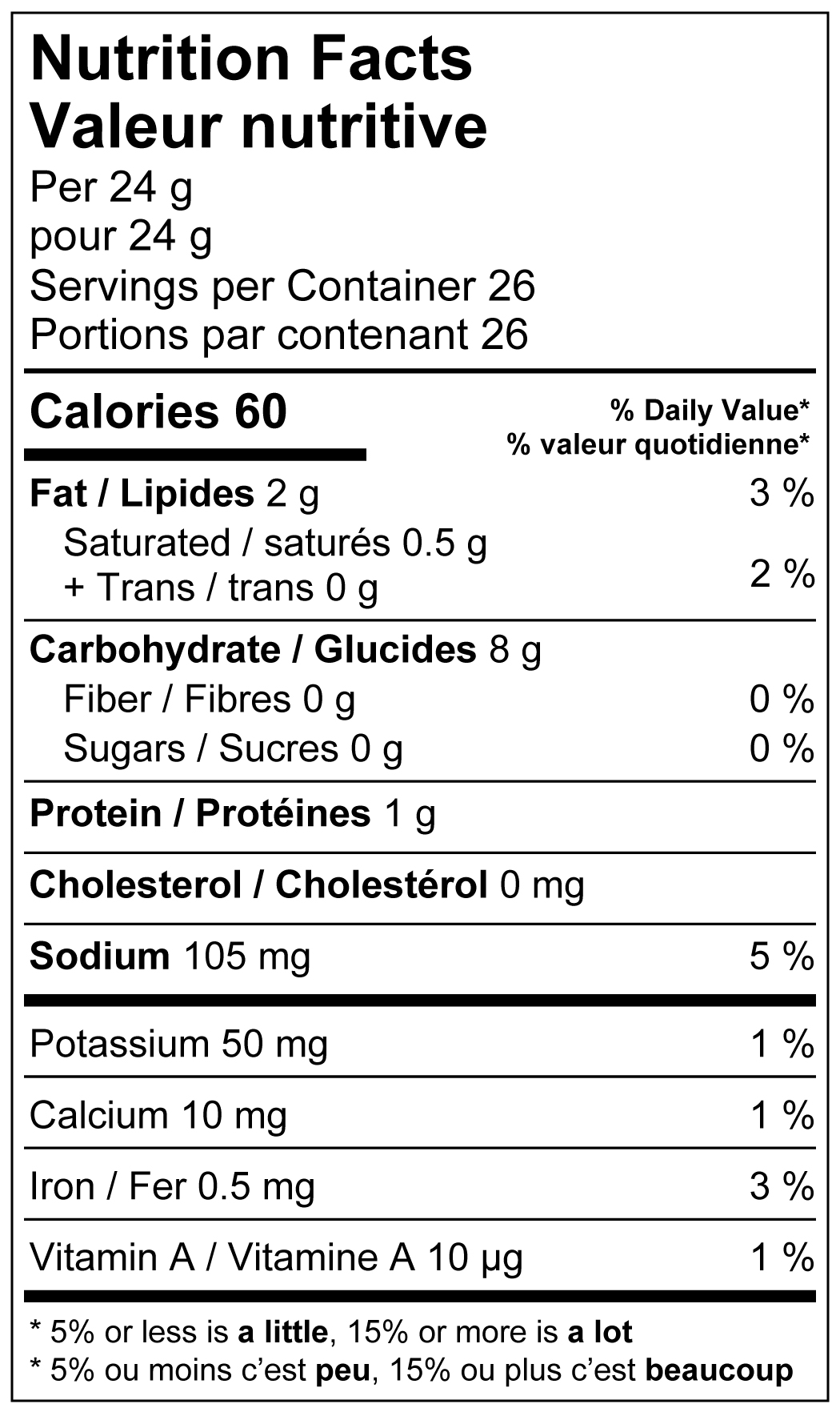 Ingredients
Enriched wheat flour, Potatoes (sulphites), Water, Mozzarella cheese
(pasteurized skim milk, modified milk ingredients, salt, bacterial cul
ture, calcium chloride, microbial enzyme, cellulose), Canola oil,
Onion, Green pepper, Jalapeño, Corn, Red pepper, Salt, Fresh green
chilli, Spices, Lemon juice
Contains
Milk, Wheat, Sulphites
May Contain
Tree nuts, Sesame, Soy, Mustard, Milk
Available Sizes
624 g