TANDOORI PANEER SAMOSA
Made with our own Brar's Malai Paneer, this Tandoori Paneer Samosa presents a new type of snack that brings forth
a fresh burst of flavour. The Tandoor is a cooking tradition going back 4500 years and Tandoori Paneer has been a
staple food and a traditional meat alternative in India. My recipe is inspired by Dhabas that serve Tandoori Paneer.
We have perfectly captured that taste and brought it to you in the form of a delicious Samosa.
Golden brown, crispy pastry filled with savoury
tandoori paneer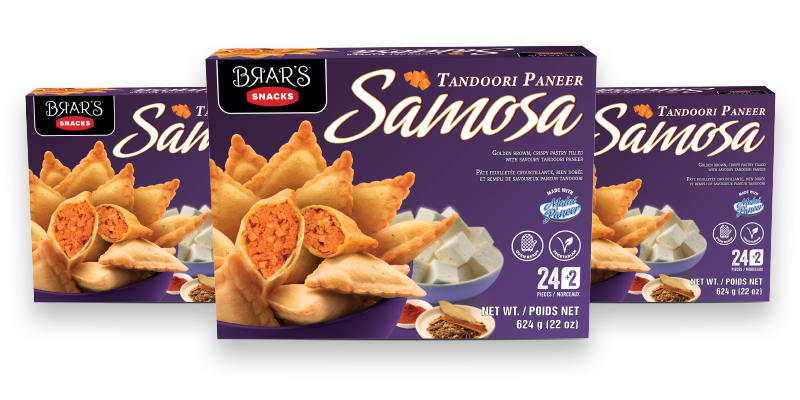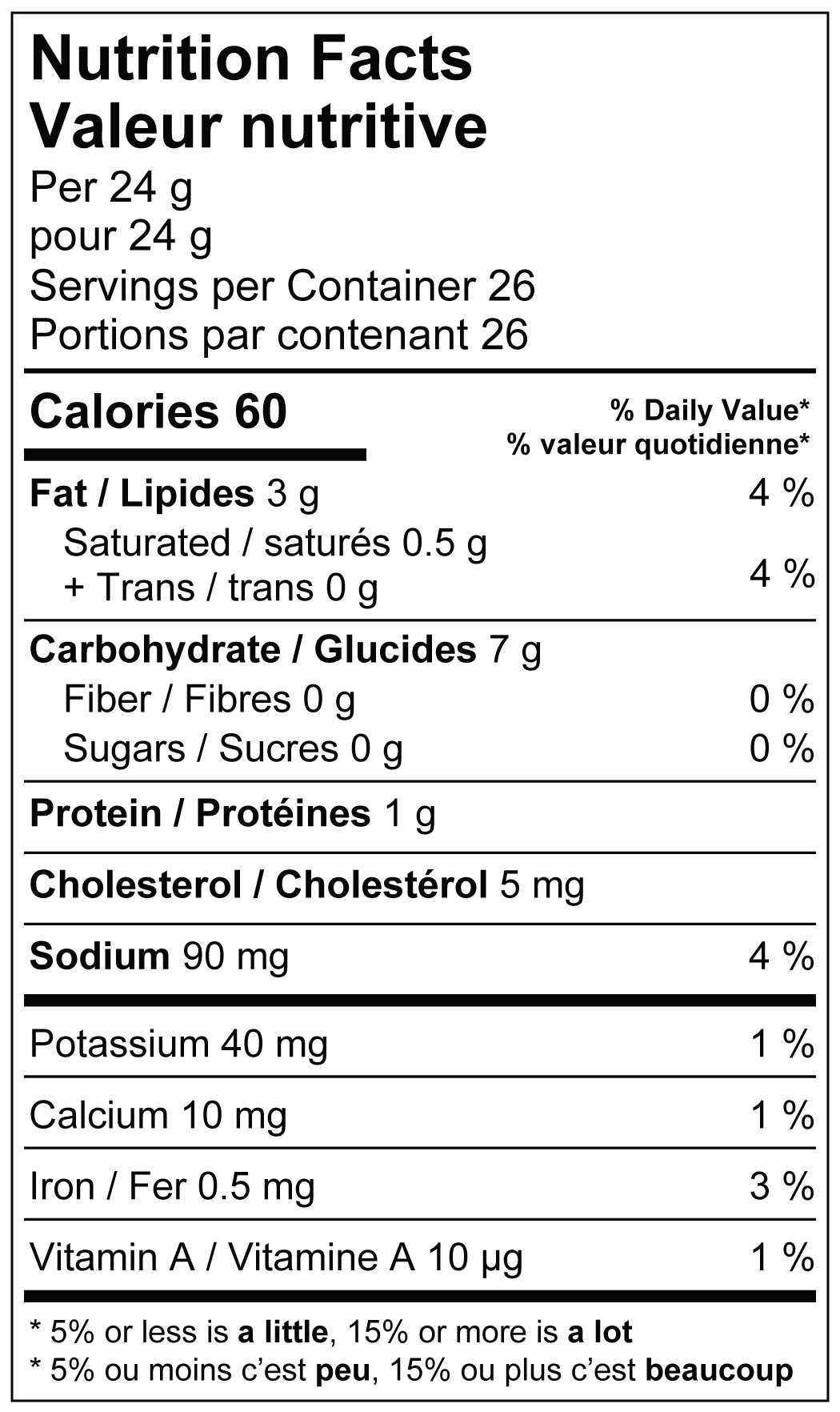 Ingredients
Enriched wheat flour, Paneer (milk ingredients, citric acid), Potatoes
(sulphite), Water, Canola oil, Yogurt (skim milk, cream, skim milk
powder, active bacterial cultures) Lemon juice (water, concentrated
lemon juice, sulphite, lemon oil) Tomatoes, Garlic & Ginger paste
(garlic, ginger water, soybean oil, acetic acid, citric acid, salt, sodium
metabisulfite), Sugar, Spices, Tartrazine, Allura red
Contains
Milk, Wheat, Sulphites, Soy
May Contain
Tree nuts, Sesame, Soy, Mustard
Available Sizes
624 g