SPINACH & PANEER SAMOSA
Every spinach filled bite of this samosa is enhanced by the creamy goodness of Brar's Malai Paneer. This recipe is
inspired by the classic Greek Spanakopita which is a savoury pie filled with Spinach and Cheese has been con
sumed for over 2500 years. This fusion of two millennia old foods brings you the perfect balance of Mediterranean
inspired flavours with an Indian twist.
Golden brown, crispy pastry filled with savoury
spinach and paneer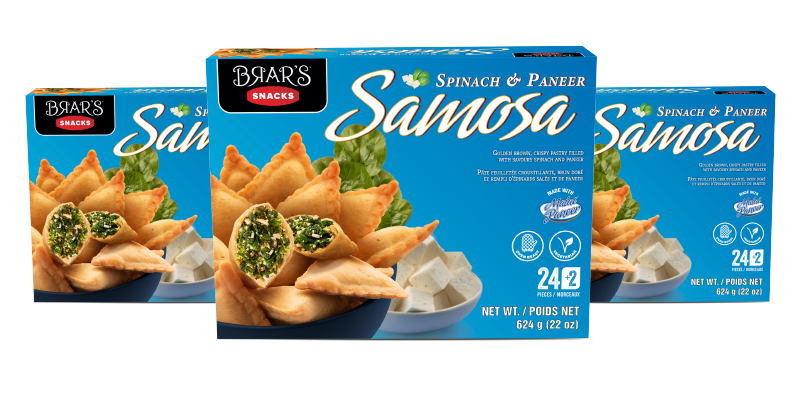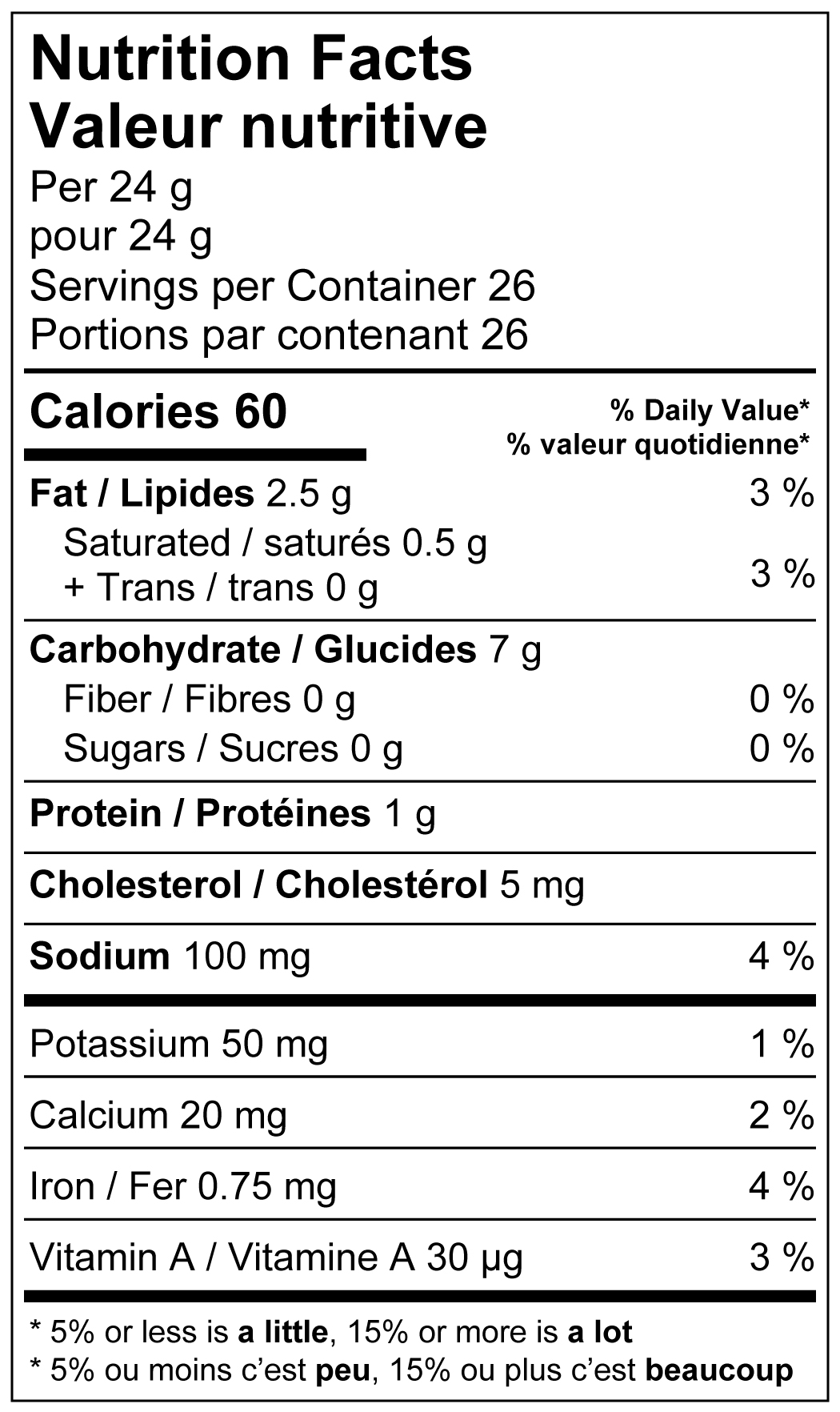 Ingredients
Enriched wheat flour, Spinach, Paneer (milk ingredients, citric acid),
Water, Potatoes (sulphite), Canola oil, Salt, Fresh coriander, Fresh
green chilli, Ginger, Spices
Contains
Milk, Wheat, Sulphites
May Contain
Tree nuts, Sesame, Soy, Mustard, Milk
Available Sizes
624 g