MAKHANI
Makhani is a traditional Indian whipped white butter. It is light as air with a creamy texture without the greasiness
of butter. From parathas to pancakes, you can enhance the flavour of any dish with a spoonful of Makhani.
Made with only 3 ingredients:
CREAM | SALT | NITROGEN

Why choose Brar's MAKHANI?
Smooth & fluffy texture
Rich in vitamin A & D
Enhances food flavours
Has anti-fungal properties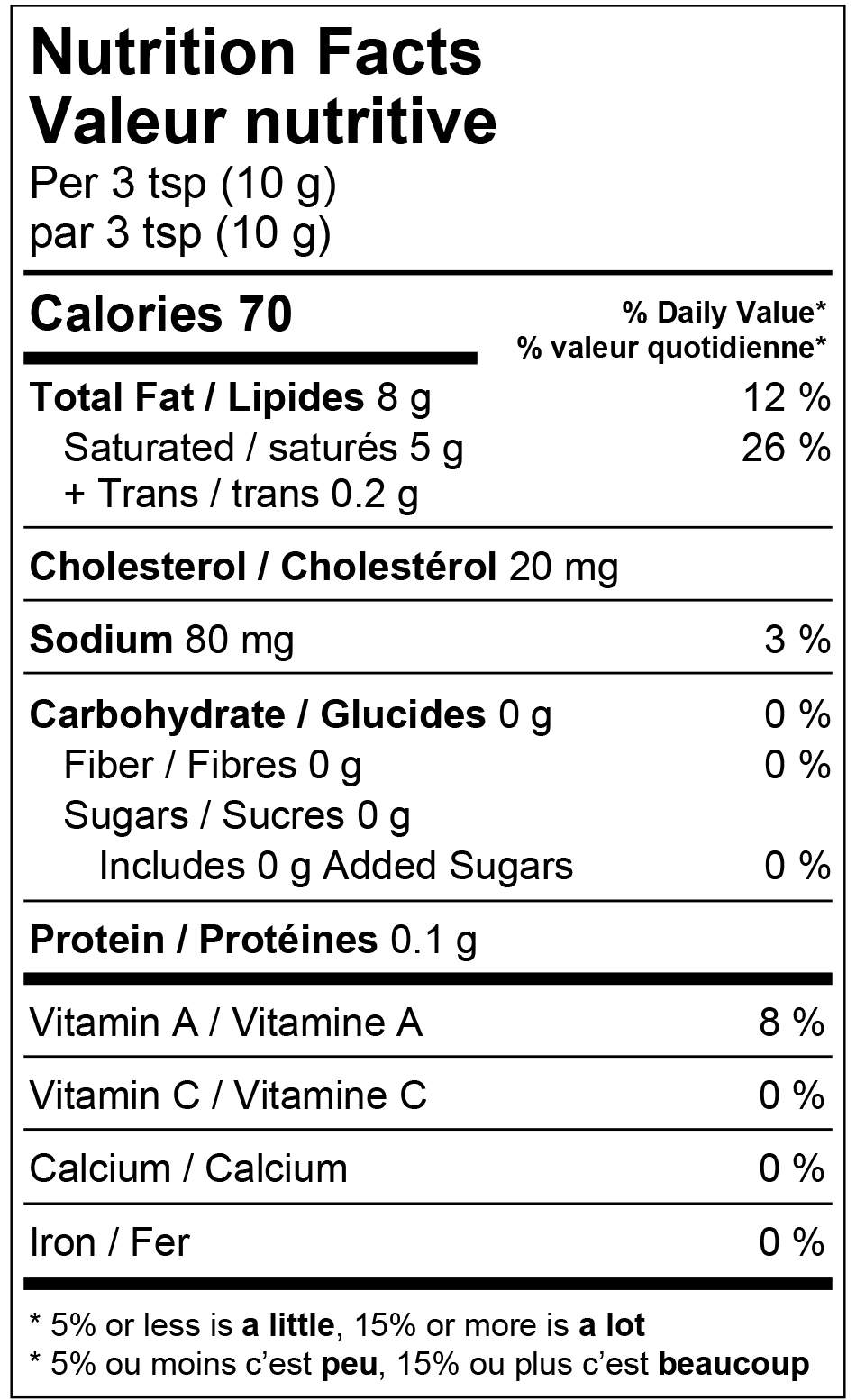 Ingredients
Cream, Salt, Nitrogen
Contains
Milk / Lait
Available Sizes
250 g
ancient recipe
Made by whipping cream
Smooth & fluffy
so light, it feels like a breeze